"JJ"

born 7/02/2001

(Ch. Oui-Kennedy's Prince of Czar  X Ch. Kennedy's Oui Ketch'N The Breeze)

    JJ finished with 4 majors from Bred By classes including a Best In Sweeps and BOW Specialty win.  He since won BOB at the No. TX BTC.  His gentle dispostion and easy nature makes him a loveable diplomat for the breed.   Very simular to his sire Angus, and grandsire Cowboy.  He is 15 lbs. Available at Stud via FROZEN SEMEN ONLY.  He is CERF, OFA patella & BAER normal and  AHT JC DNA tested normal. 

JJ's daughter Barroco's Unique (AVA) came over to the BTCA 2007 show from Finland and very proudly went home with WINNERS BITCH award!!!   SEE AVA'S PHOTOS BELOW. She returned 1/09 to complete her AKC championship.

JJ makes cover dog and model throughout for the newly published BOSTON TERRIER BOOK in Finland!!! (below)   

JJ is shown here winning Group 2 at a European show in late 2006 with new owner Tarja Hyvarinen of BARROCO Bostons in Helsinki, Finland.  JJ is the KING in Tarja's family's home.    (below)

.JJ watches the birds flying over his new home in  Helsinki, Finland. (below)

JJ with handler Stacy Farber-Caldwell on the lead, winning in Houston, Tx (below)

JJ's daughter (3 photos below)

FINLAND & AKC. CH. BARROCO'S UNIQUE -

shown here winning BTCA 2007 Winners Bitch !!!!

"AVA"

Shown by breeder/owner:  Tarja Hyvarinen

BARROCO BOSTONS

Suzanne Maxine Uzoff

Houston, Texas

Photos on this site may not be reproduced elsewhere without the permission of Oui Bostons/Maxine Uzoff, and are protected under copyright laws. 

Copyright © 2015 Suzanne Maxine Uzoff

This page was last updated on: March 2, 2017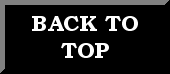 BISS AKC CH,INT.CH,NORD,FIN,SE,DK,NO,EE,LV,SLOV,LITH,RU,BEL,UKRAINE 

OUI'S THE ONE, ROM